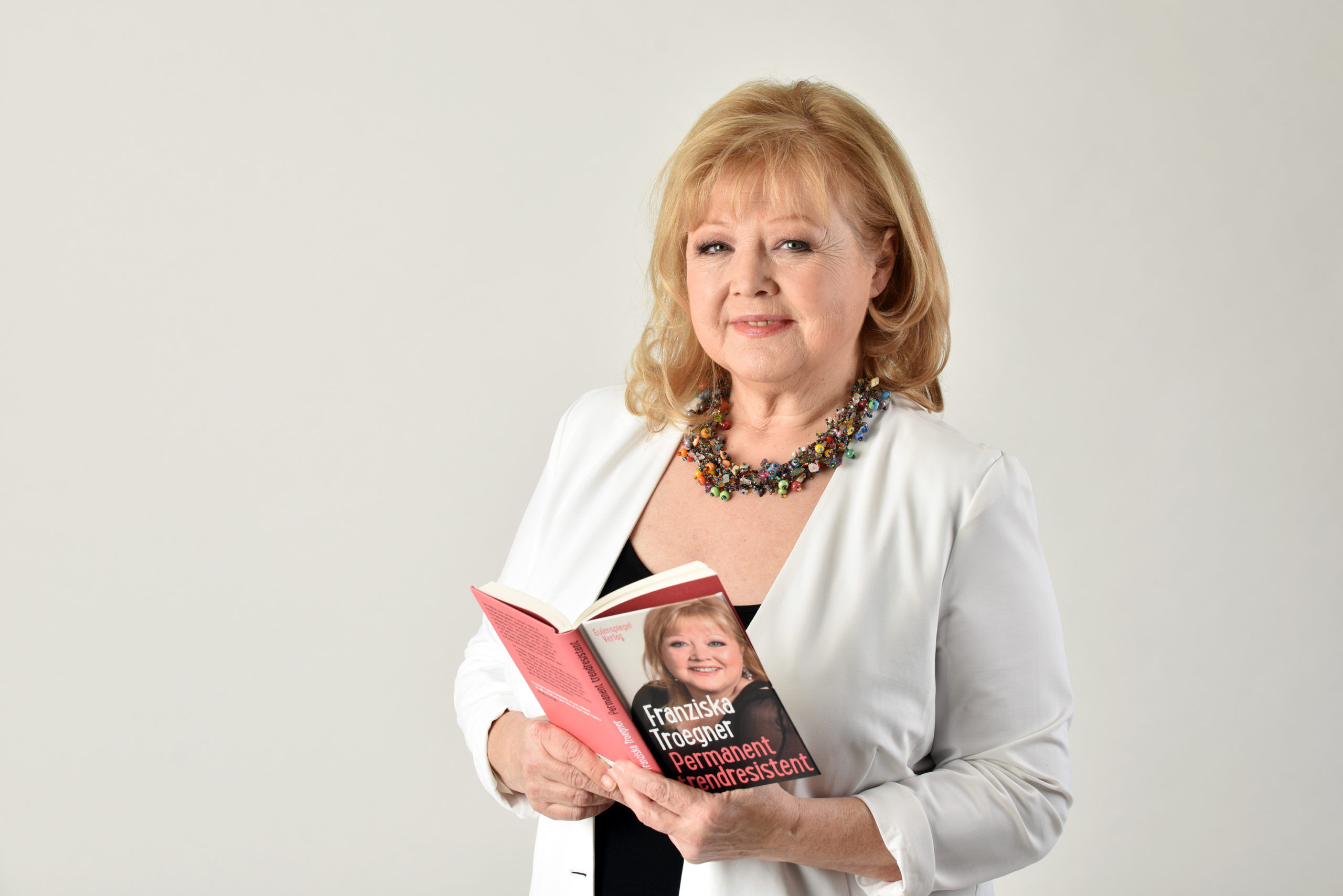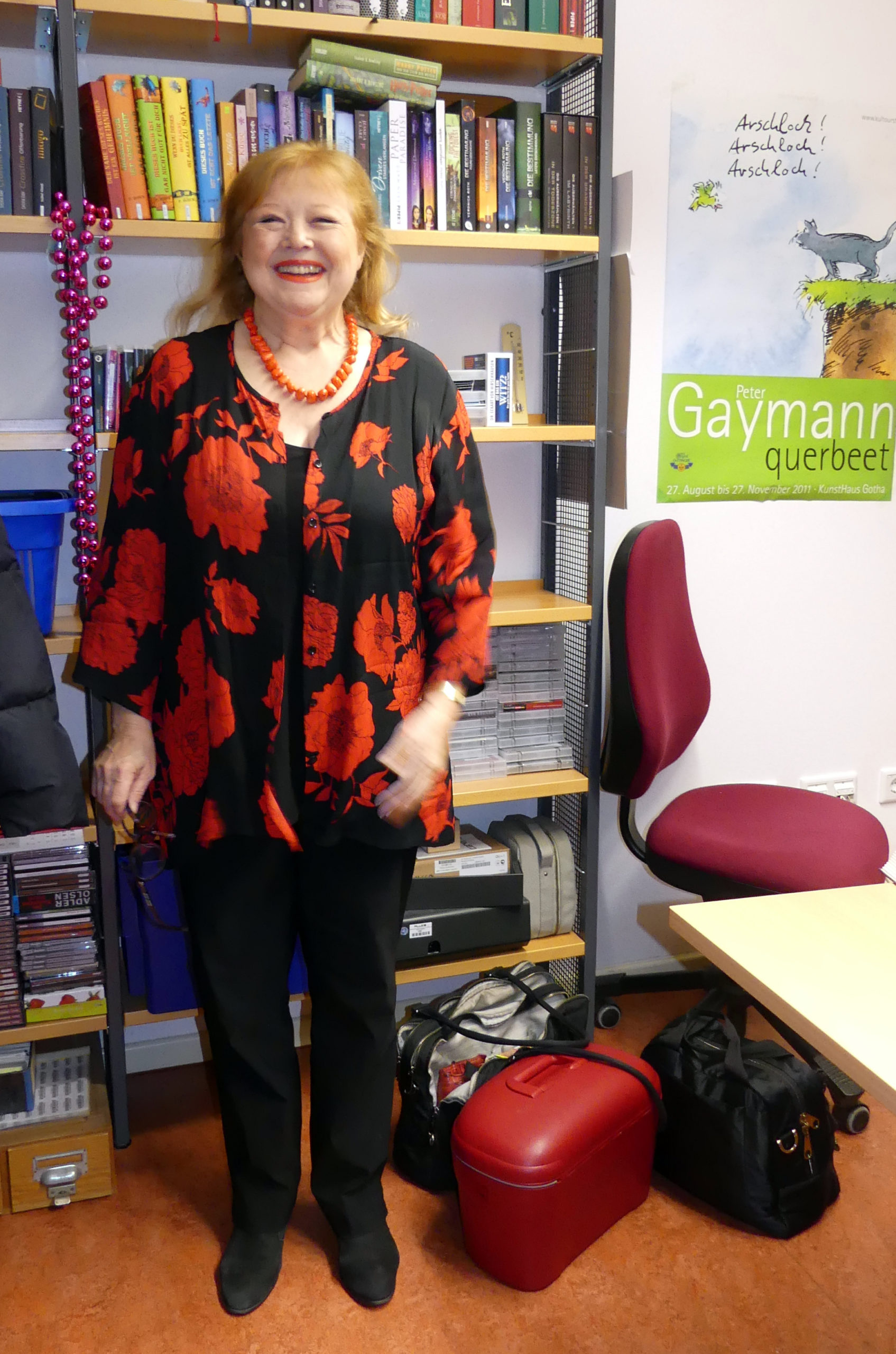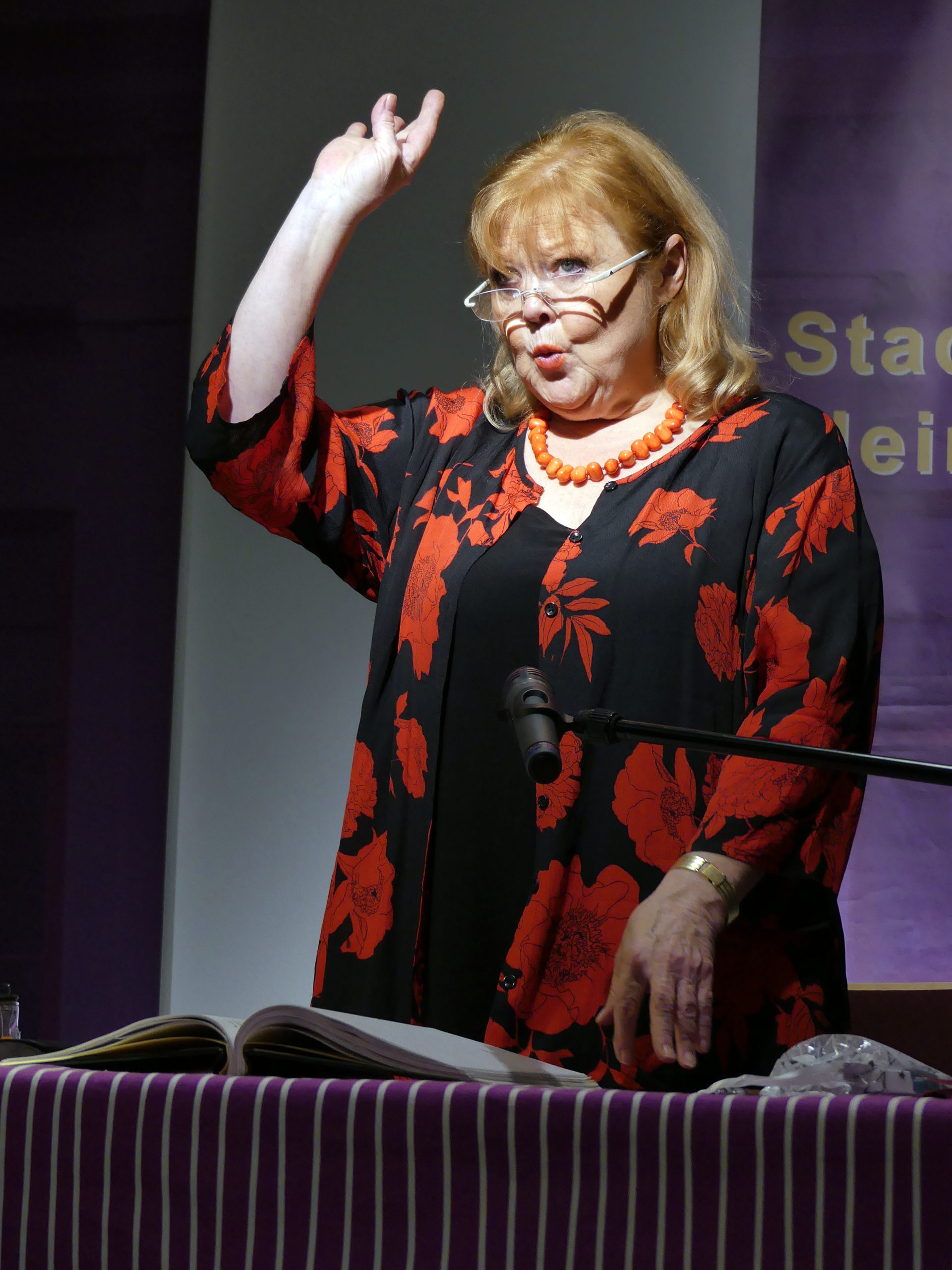 Lesung mit Franziska Troegner
Lesung mit Franziska Troegner – "Im Bett mit dem Westen" – Geschichten aus "Permanent trendresistent"
"Eine Konfektionsgröße ist kein Lebensinhalt" – Anekdotisches von Franziska Troegner
Sie spielte mit "Brecht-Ikonen", mit Dieter Hallervorden, Diether Krebs und Johnny Depp – sie ist nach wie vor "Für's Schubfach zu dick" – wie ihre Autobiografie heißt.
In ihrem 2. Buch erzählt Franziska Trögner wieder mit Witz und Charme, ohne gekünsteltes Getue über Film und Theater, Erfahrungen in TV- Diät- und Fitnesssendungen, Erlebnisse mit Waschbecken, Doppelspülen und ihre Begegnung mit Michael, ihrem großen Helden vom Humannplatz.
Franziska Troegner – Schauspielerin, Sängerin und Autorin ist geboren 1954 in Berlin, gehörte 18 Jahre dem Berliner Ensemble an. Seit 1993 arbeitet sie freiberuflich und wirkte in rund 100 Fernseh- und Kinofilmen und über 500 Hörspielen mit, u. a. mit Johnny Depp in der amerikanischen Kino-Filmproduktion "Charlie and the Chocolate Factory".